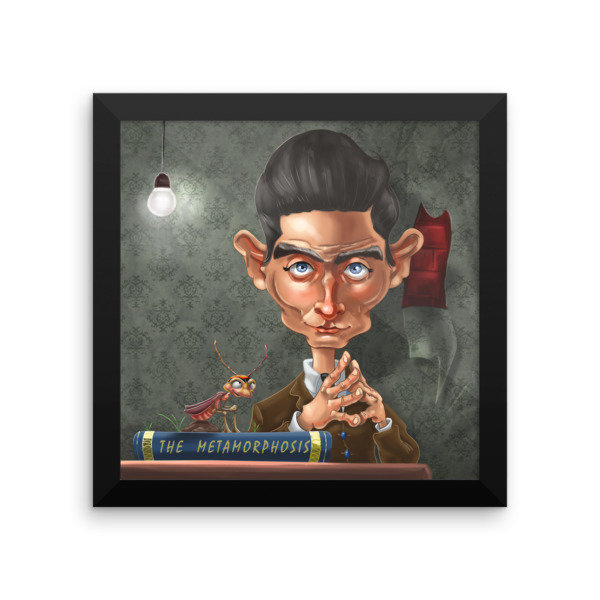 Franz Kafka Framed poster
SKU 16929
Product Details
The dark, surrealist writings of Franz Kafka (1883–1924) may not have attracted much attention during his lifetime, but today he is remembered as one of the most influential authors of the 20th century. The author of such famous works as "The Metamorphosis" and "The Trial" was a sickly and frequently miserable man whose stark personality is reflected in his bleak, somber works. Despite the brief length of his career, Kafka left behind a legacy of surrealist writing that stands alongside the works of Kurt Vonnegut and Pierre Naville as cornerstones of the 20th-century literary canon.
Make a statement in any room with this framed poster, printed on thick, durable, matte paper. The matte black frame adds an extra touch of class.
• Alder, Semi-hardwood frame
• Black in color
• .75" thick
• Acrylite front protector
• Lightweight
• Hanging hardware included
Save this product for later
Simply Charly products are also sold at the following online retailers: Amazon, Spreadshirt, Etsy, Bonanza, Storenvy, Tanga, and eBay.